​It's 2022 and the tides are changing. What better way to celebrate than by taking the entire company out on a Yakatabune boat cruise around the Tokyo Bay?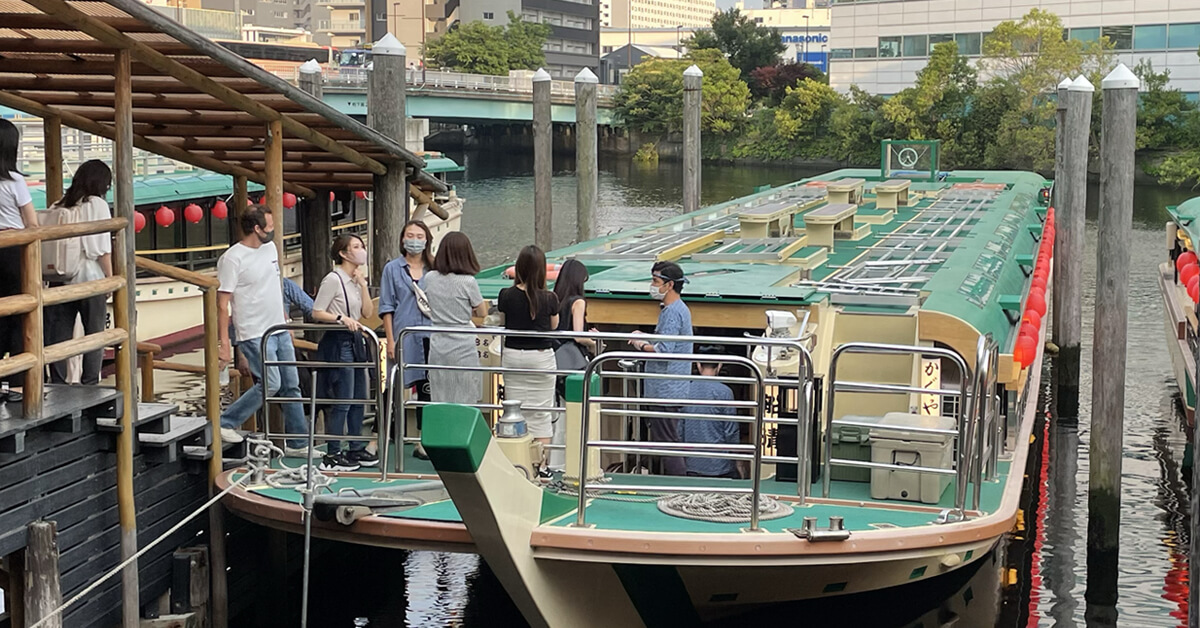 ​The Yakatabune has been an annual tradition at Apex since 2014. However, due to the global pandemic, this was the first time that we could partake in the event in three years.
​"What a fun time with so many people! The service, food, boat, was all wonderful. I am looking forward to many more events now that COVID has slowed."​
​Everyone was excited to be back on the Yakatabune, enjoying fresh sashimi, tempura, and bottomless drinks. The atmosphere was electric as everyone toasted to better days ahead.

​"My first Yakatabune experience was amazing. I had so much fun singing karaoke with the other new hires."​

​It wouldn't be an Apex Yakatabune party without some karaoke. Our brave new hire Ellis got things started with his favorite song (that he also wrote his thesis on), Love Machine by Morning Musume.

"This was one of many occasions where I was reminded why I joined Apex. We are a work hard, play hard company with absolutely perennial energy. And besides, how many other opportunities will I get to sing Love Machine on a boat cruising around during the Tokyo sunset?"

​The festivities later moved onto the roof, where breathtaking views of the Tokyo sunset awaited. It was the perfect way to end a much-needed night of fun and celebration, and reconnect with colleagues and friends, old and new.

​"This was my 5th Yakatabune with Apex and it is still my favorite company event. The experience caters so well to people of all ages and personality types. There is something to do for everyone. Already looking forward to next year!"​

We hope you will join us for next year's Yakatabune boat cruise around the Tokyo Bay!