​On July 21st, the Apex team held one of our favorite company events – the Tokyo Yakatabune boat cruise party!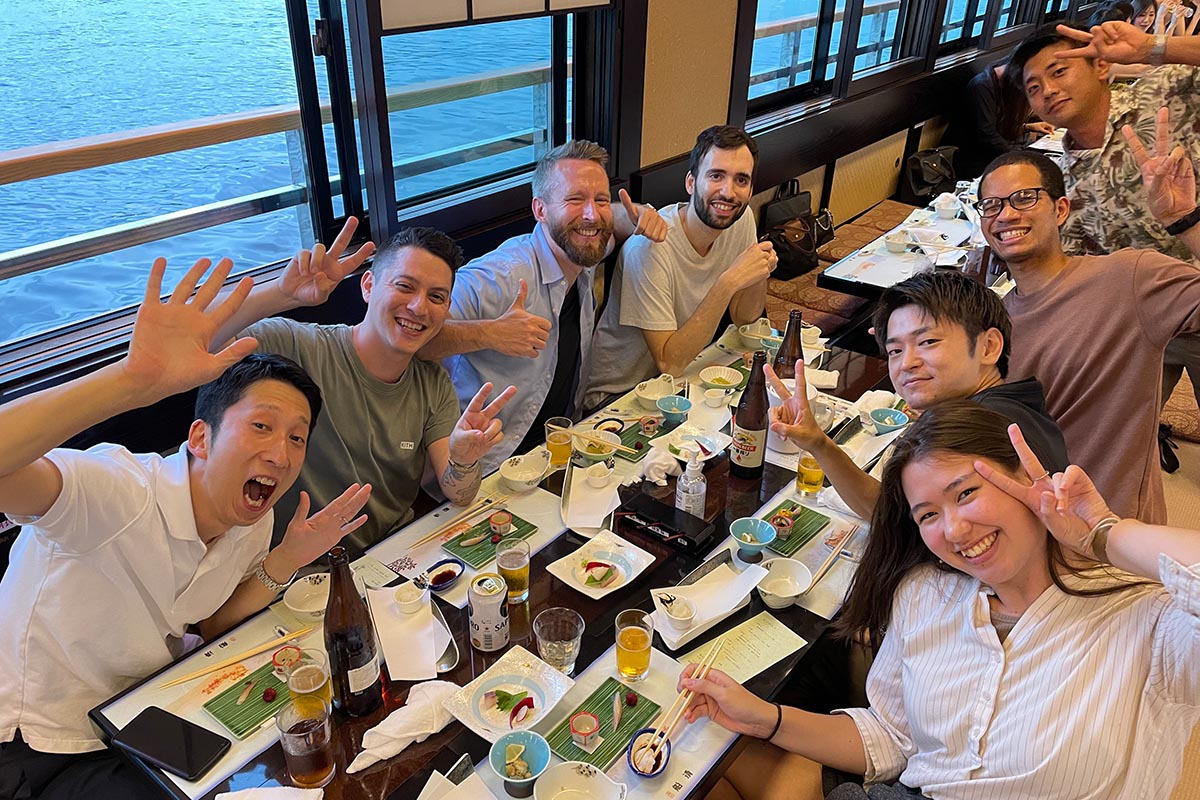 This summer tradition at Apex dates back to 2014 and serves as a refreshing break amid our busy year.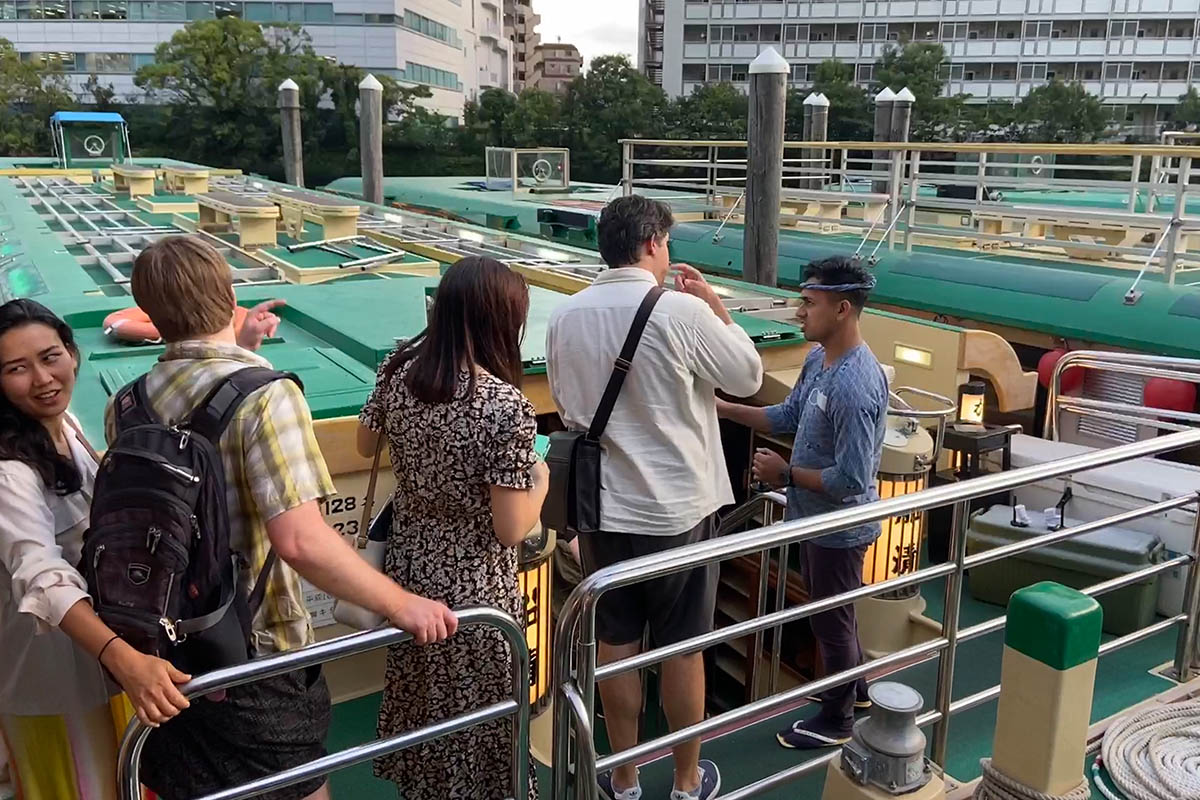 We toasted to the successful first half of the year, celebrating our hard work while enjoying a spread of traditional Japanese food and drinks, including sashimi, tempura, and sake.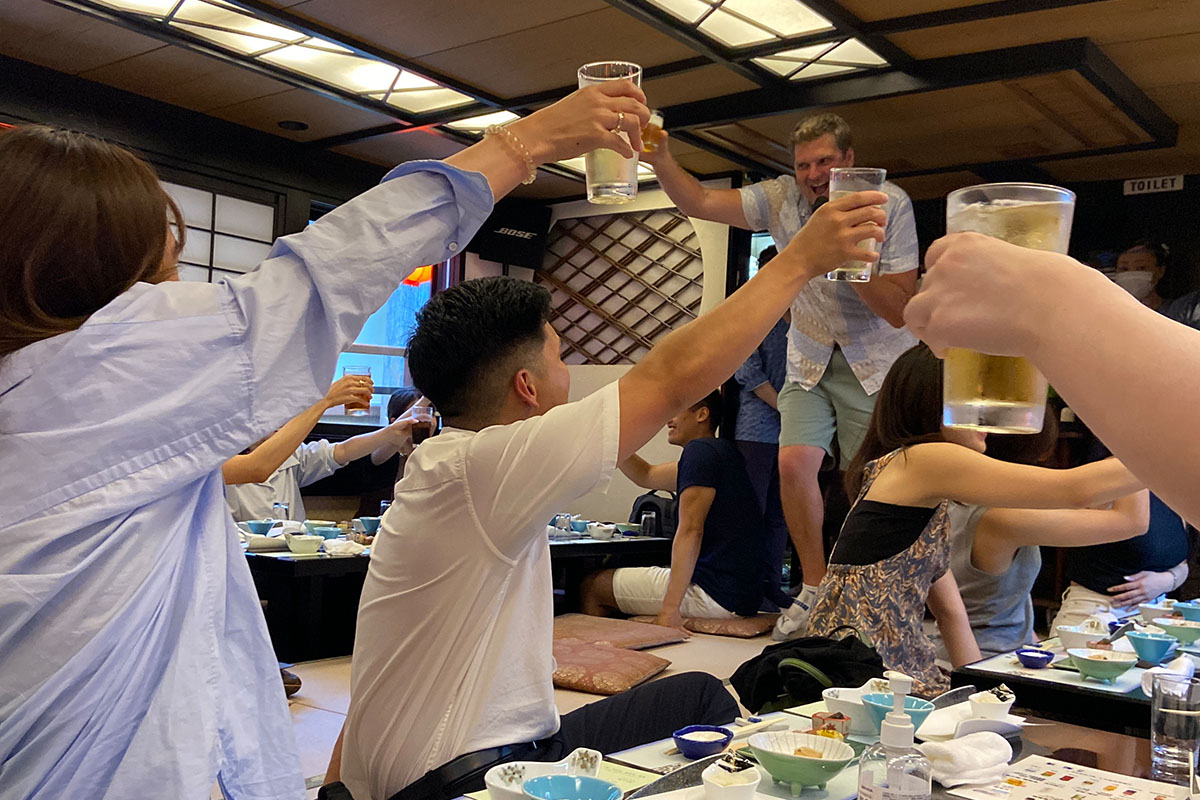 "The traditional Japanese style of bay cruising was lovely, and the hospitality was awesome. Back in Australia, I often do karaoke, but the energy during Karaoke time was much bigger than what I had expected! I had a lot of fun watching their performance!"
- Carla, Intern from Australia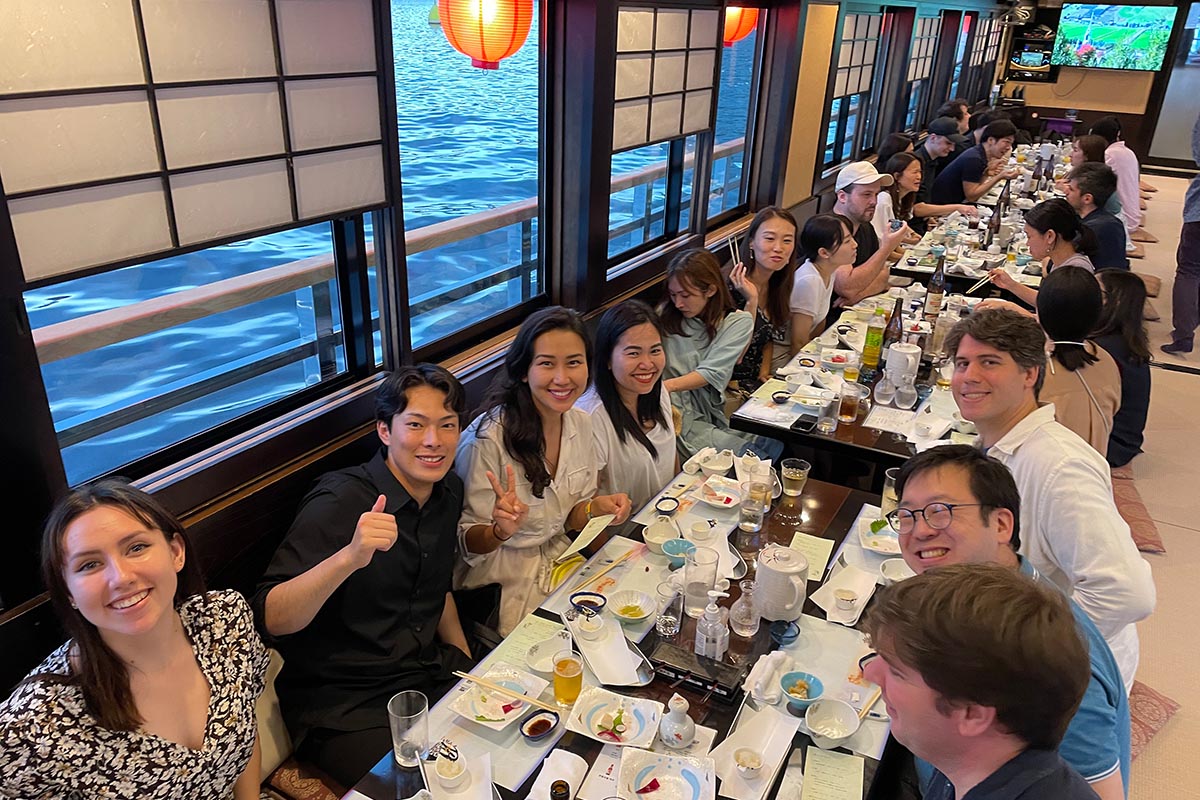 Of course, no Apex Yakatabune party would be complete without karaoke. Last year's star, Ellis, sang "Love Machine" by Morning Musume. This year, he didn't disappoint, kicking the night off with an electric performance of "Flying Get" by AKB48 that had everyone onboard rocking.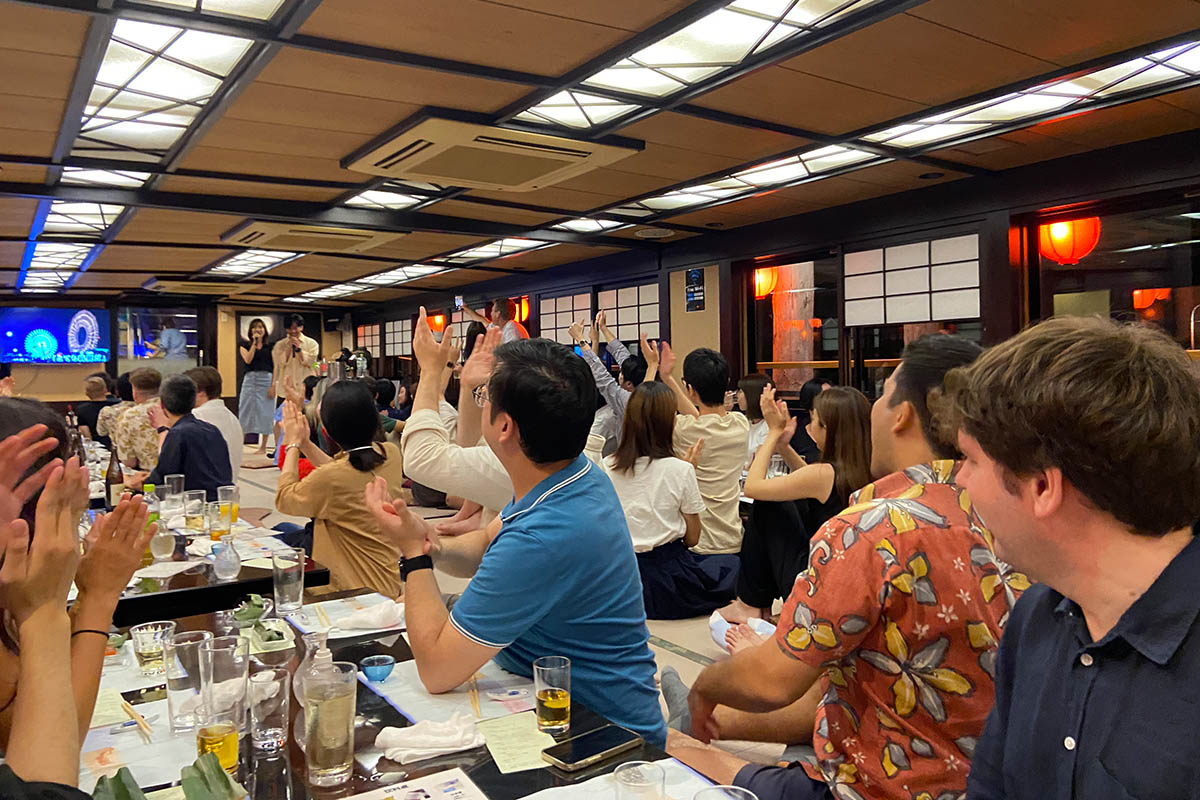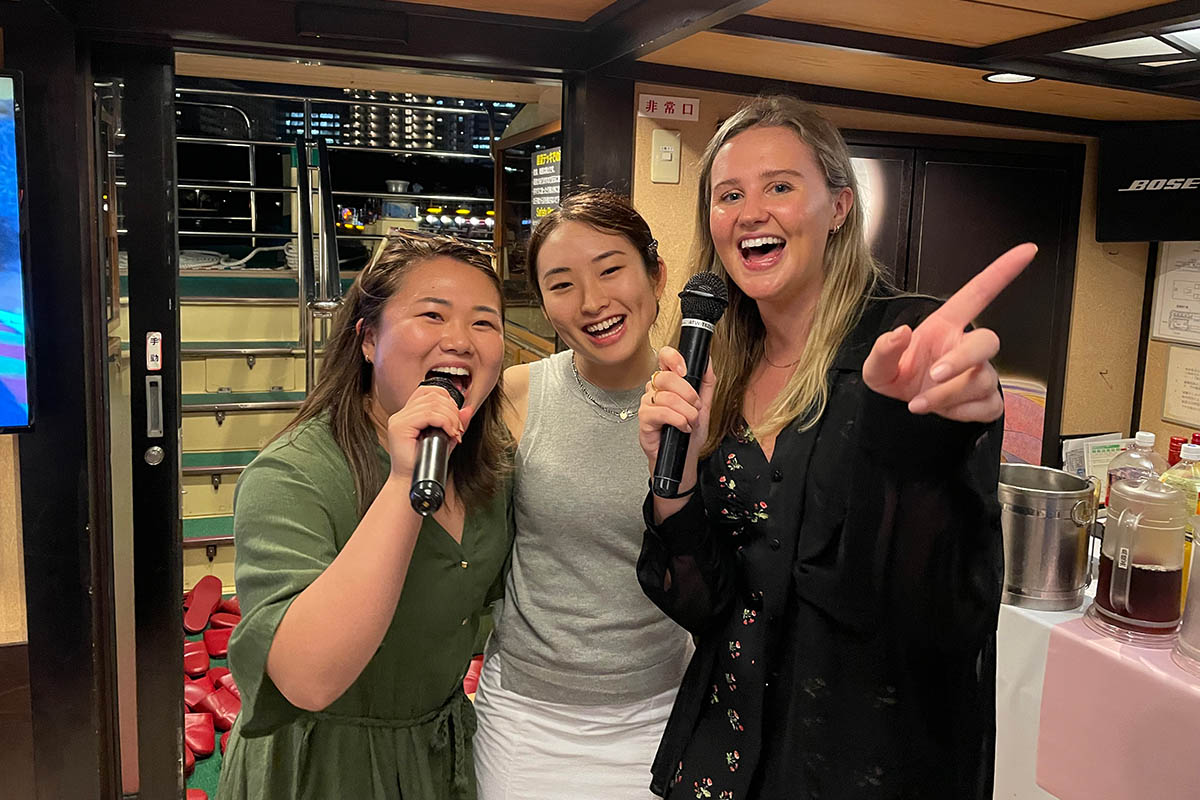 The beautiful evening view of Tokyo was another highlight of the event. From the deck of the Yakatabune boat, the sea breeze provided much-needed relief from the summer heat. We relished our time catching up with colleagues, taking photos, and cherishing the moment together.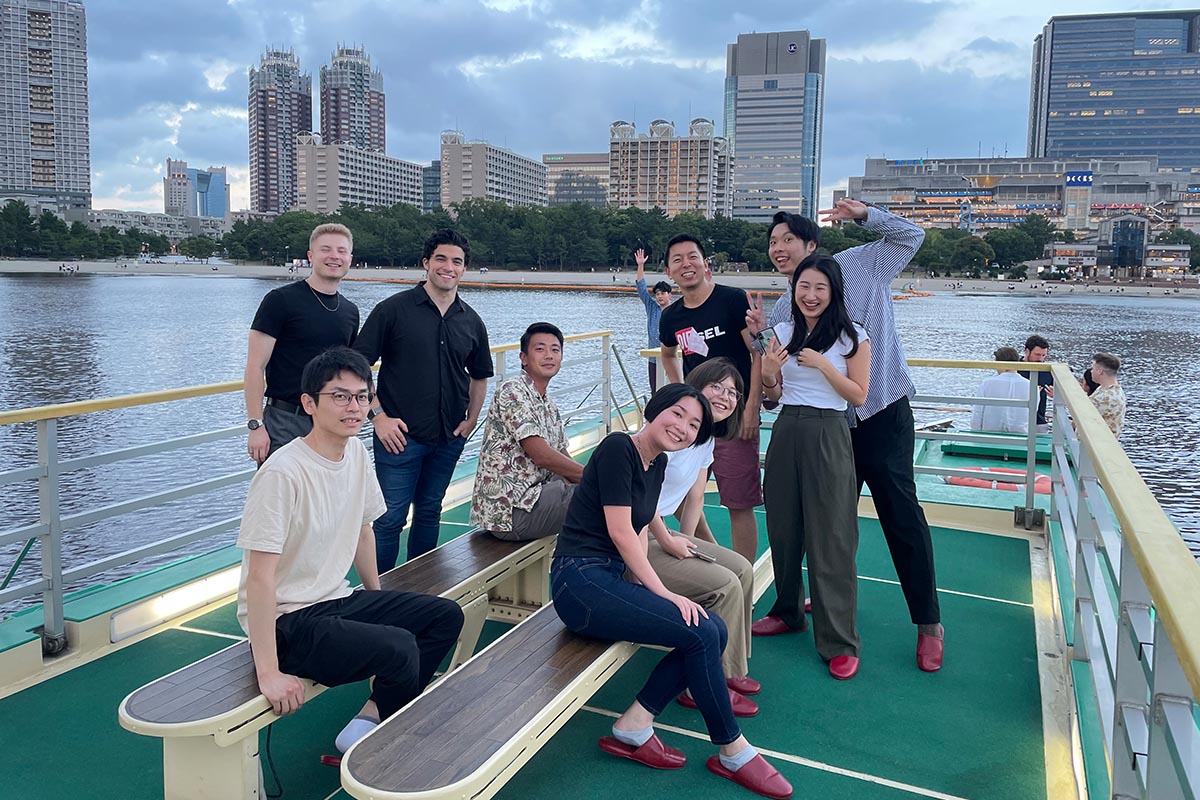 "It was a fulfilling event with the opportunity to talk with senior colleagues and a time for all of us to get together. I just had a great time taking in all the attractions, such as the splendid night view and the seaside breeze."
- Atsuya Inaba, New Hire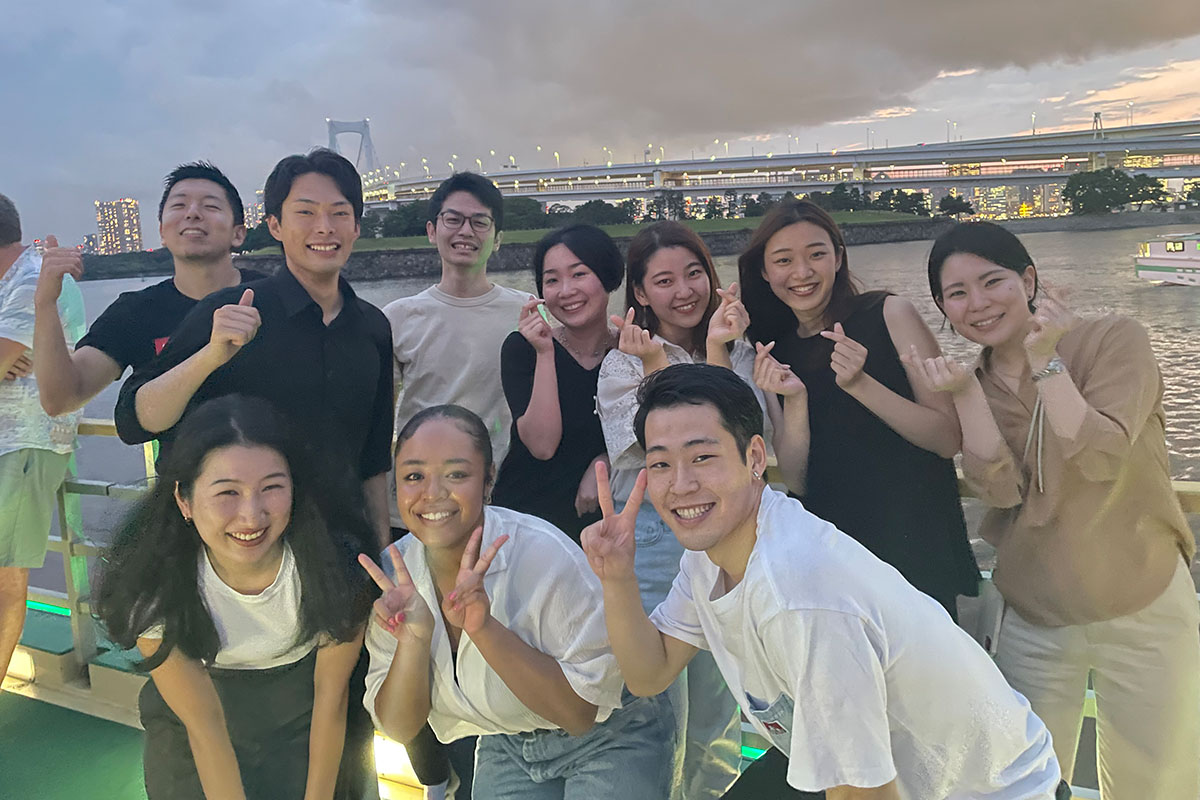 As we returned to the port, we were already looking forward to next year's event! Apex is always seeking professionals who can enjoy both work and life with us. Who knows, next year, you might find yourself on the Yakatabune boat cruise with us!