​Thanks to the warm weather in March, the cherry blossoms in Tokyo have fully bloomed, and at Apex, we've been celebrating these beautiful symbols of spring since our inception. As a multinational company in Japan with many non-Japanese employees, everyone, regardless of nationality, shares a love for Japanese culture and eagerly looks forward to this special event under the pink flowering trees.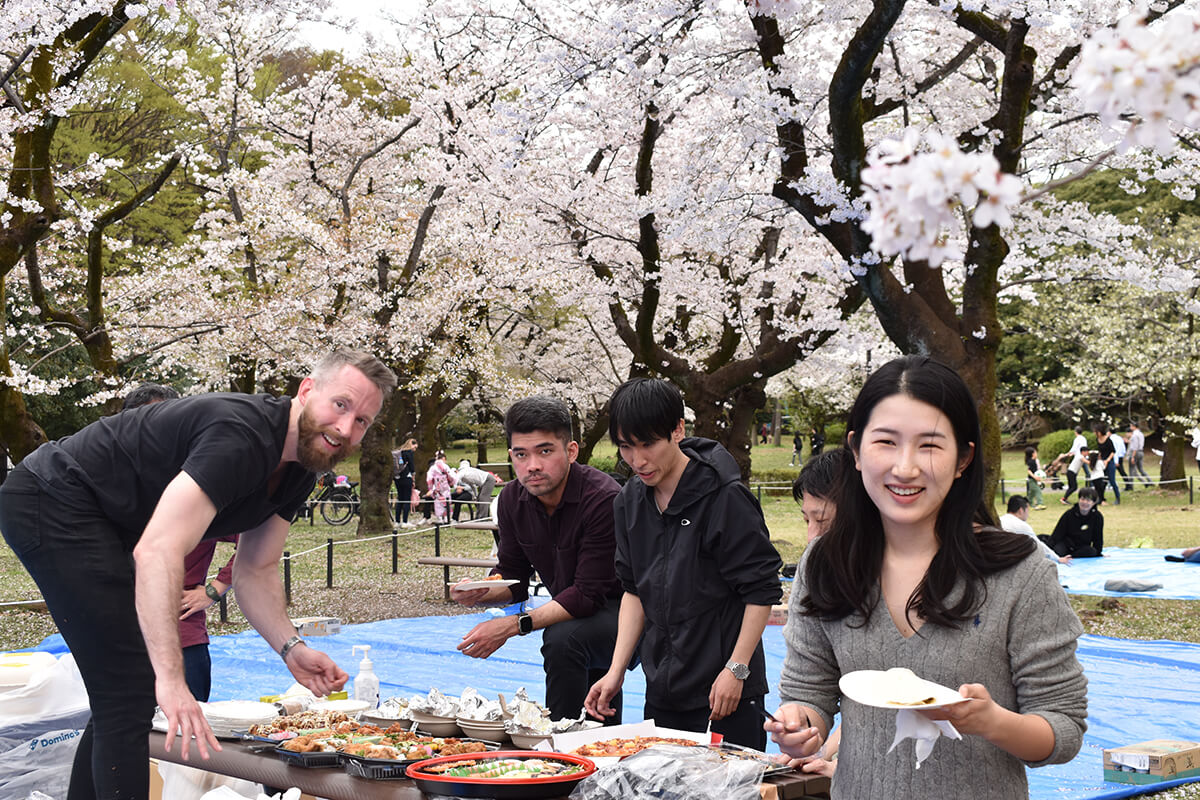 We tried to pinpoint the best date for the Hanami event, and luckily, we had a perfect morning to start it off. For days leading up to the event, it had been downpouring. However, on the day of Hanami, the skies cleared at dawn, setting the stage for a beautiful day. Apex's veteran employees, who have become professional Hanami enthusiasts, secured the best spot in Yoyogi Park early that morning and later greeted the other Apex staff to kick off the celebration!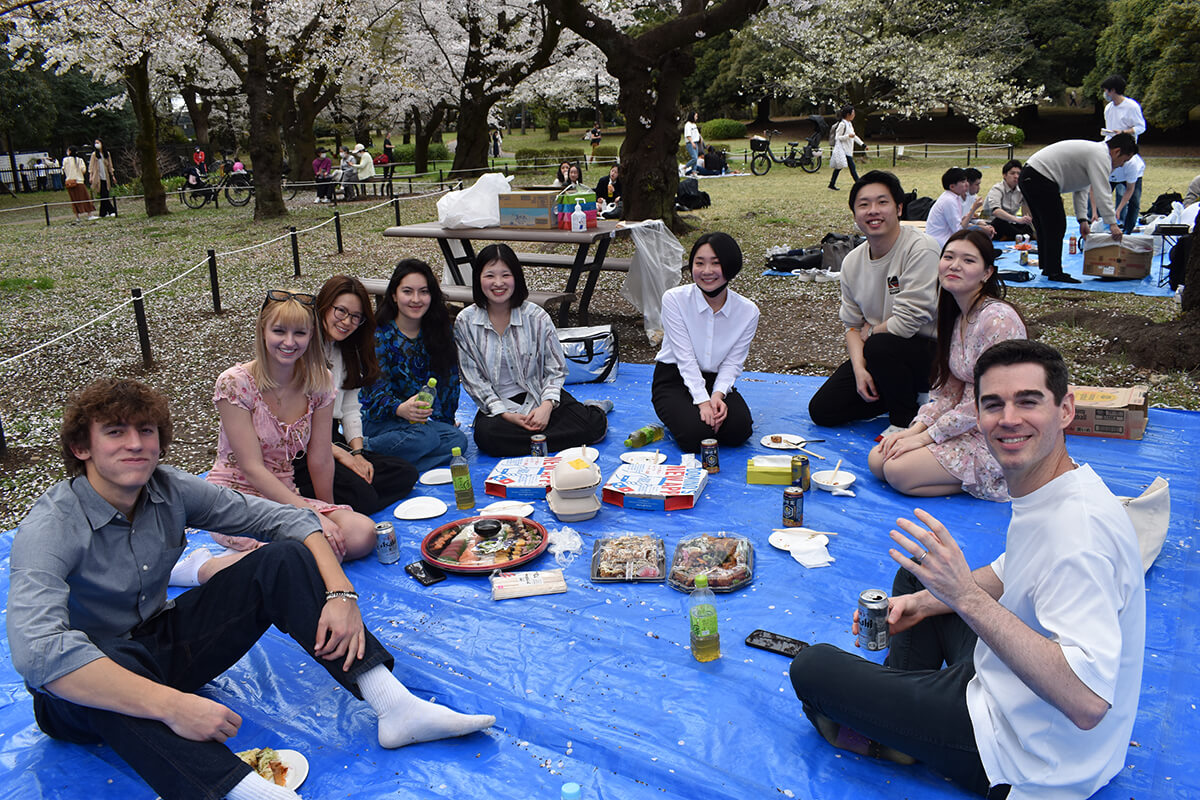 ​"I am grateful to have celebrated my first Hanami with Apex! Seeing the cherry blossom trees in full bloom was absolutely breathtaking, even when it started to rain. The food and drinks were tasty and refreshing, and it was such a fantastic event to network with other Apex employees."
​- Adriana (marketing intern)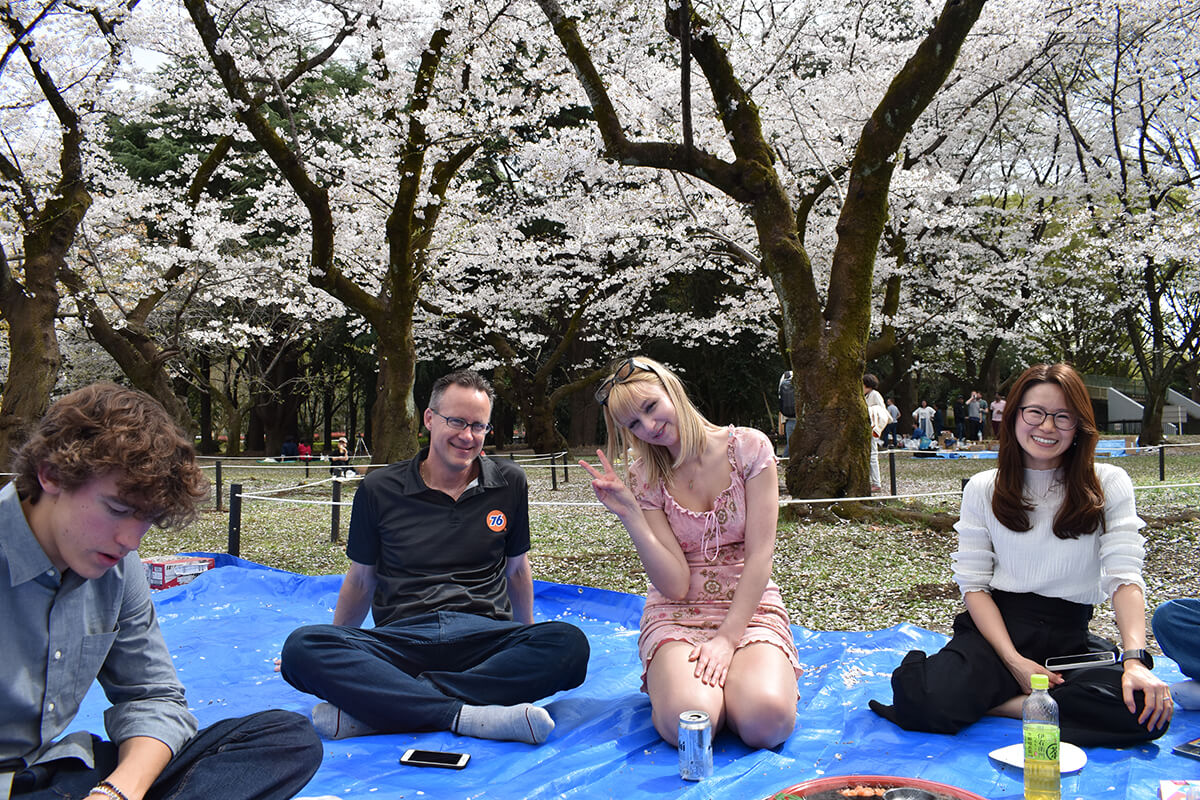 Seeing the pink petals dancing in the air with the occasional spring breeze was elegant and brought on a warm, spring-like feeling.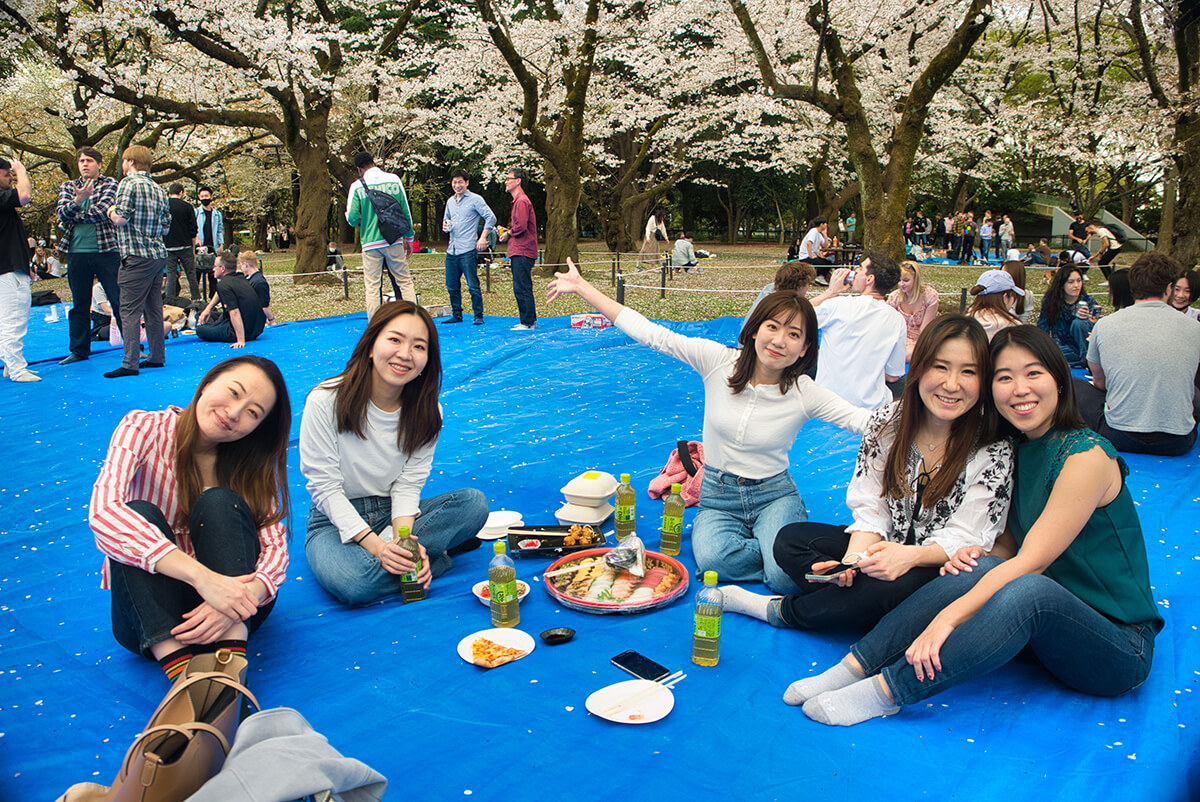 We chatted, laughed, and enjoyed each other's company as we indulged in various foods and drinks, such as pizza, tacos, sushi, and takoyaki. The lively and upbeat atmosphere enabled us to break free from the confines of our work and home environments and instead socialize with colleagues we don't often speak with.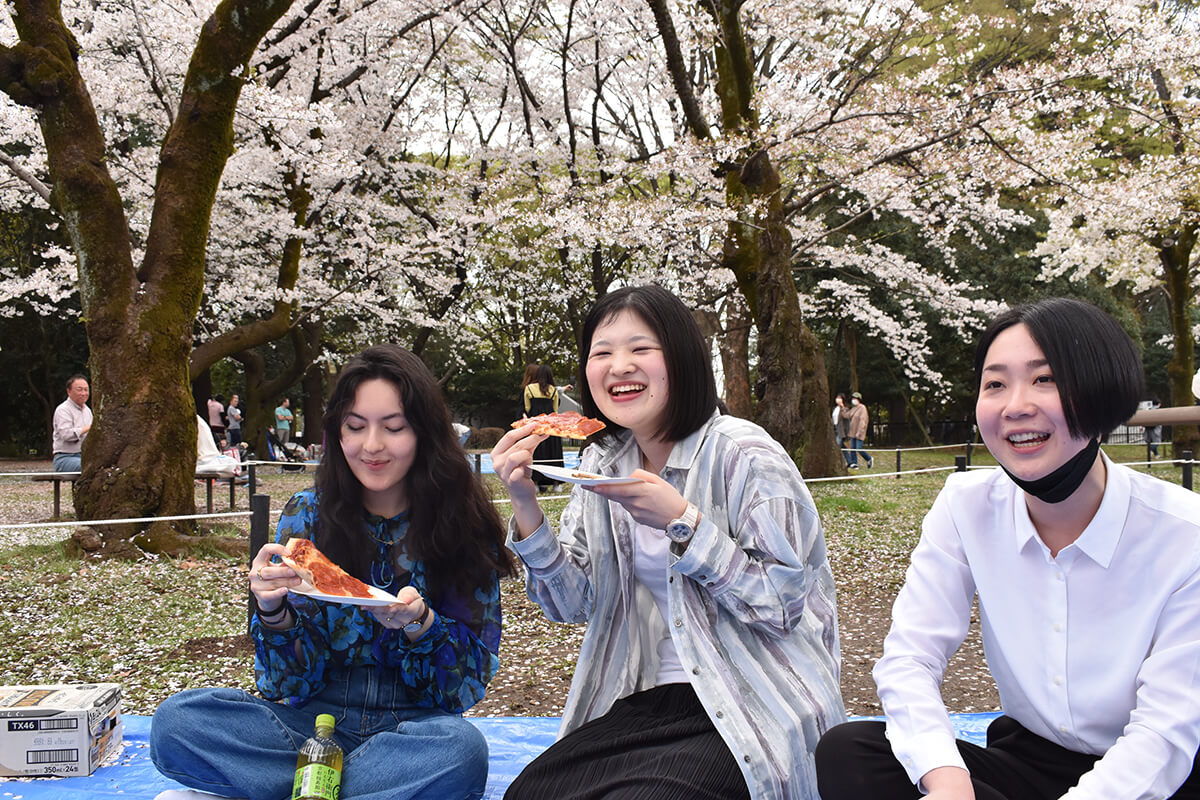 The atmosphere got even livelier when the friends and families of Apex staff joined us. One employee brought their beloved dog, which made us feel peace and joy, while others enjoyed playing badminton or soccer with the children!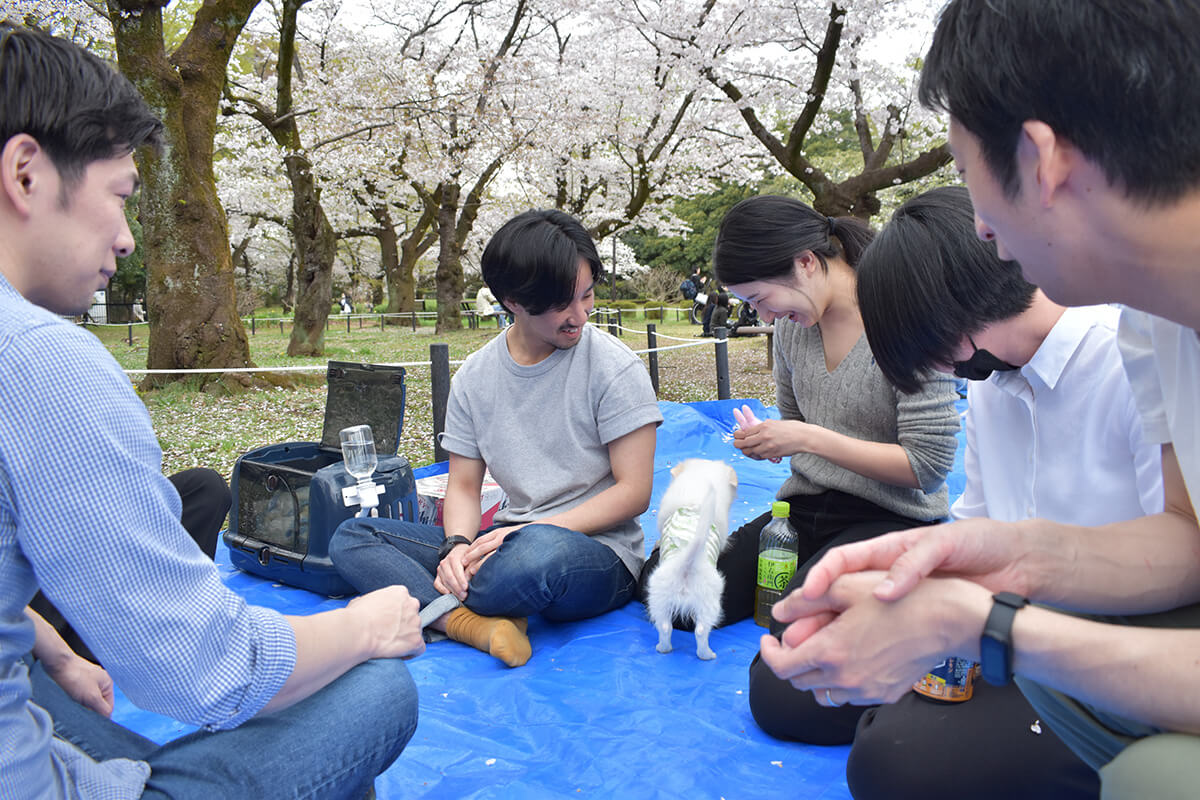 Our evening became a cherished memory despite getting caught in sudden rain. We were fortunate to witness the best Sakura in full bloom at one of Tokyo's most beautiful cherry blossom spots. We would like to extend a huge thanks to all those who worked hard to prepare for and clean up after the event, even in the pouring rain, ensuring its success.