​From July 31st to August 4th, Apex participated in a food drive organized by one of our interns, Lauren. We interviewed the driving force behind this initiative to learn more about her motivations and accomplishments with the food drive.
The Motivation Behind Joining the Food Drive
"As a student at UVic Gustavson School of Business, Corporate Social Responsibility ("CSR") is a core part of our business education. International co-op students are given the opportunity to organize and execute a Community Engagement Activity that makes a meaningful contribution to our host community through engagement with a United Nations Sustainable Development Goal ("UN SDG"). As such, I decided to approach Apex with the idea of organizing a food drive for a local food bank here in Tokyo, Second Harvest, to primarily address UN SDG #2 zero hunger."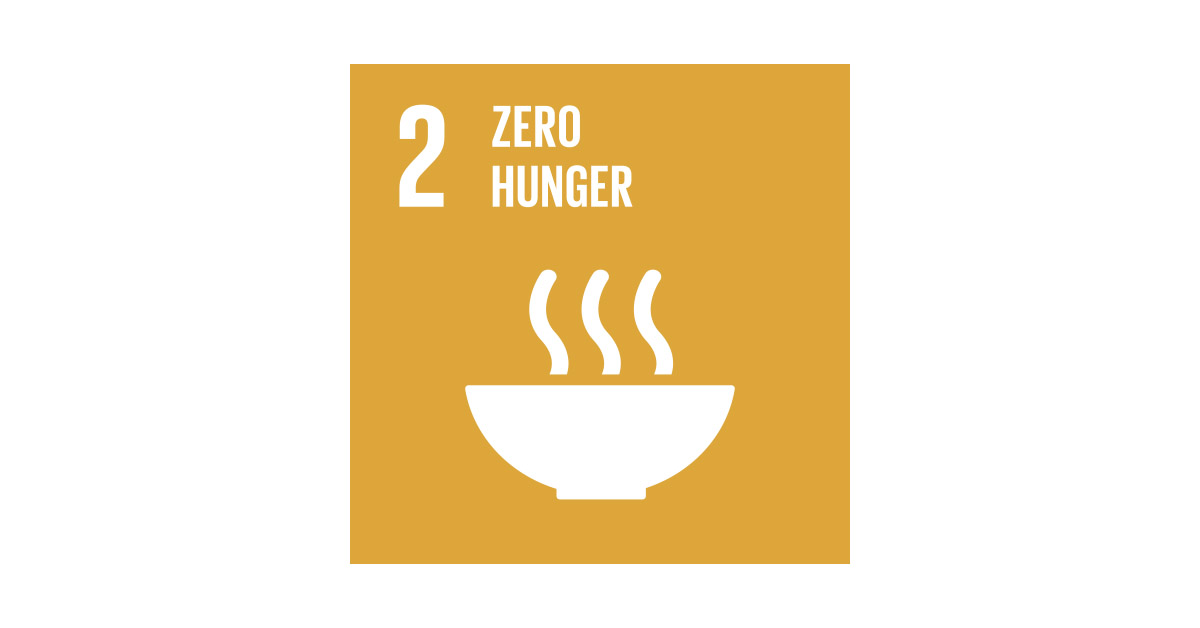 The Accomplishments of the Food Drive
"After 5 days of collection, Apex staff came together to donate 6 boxes of food and 56,000 JPY! A big thank you goes out to all Apex staff who individually donated and participated in the food drive, your support makes a huge difference to the beneficiaries of Second Harvest and is greatly appreciated."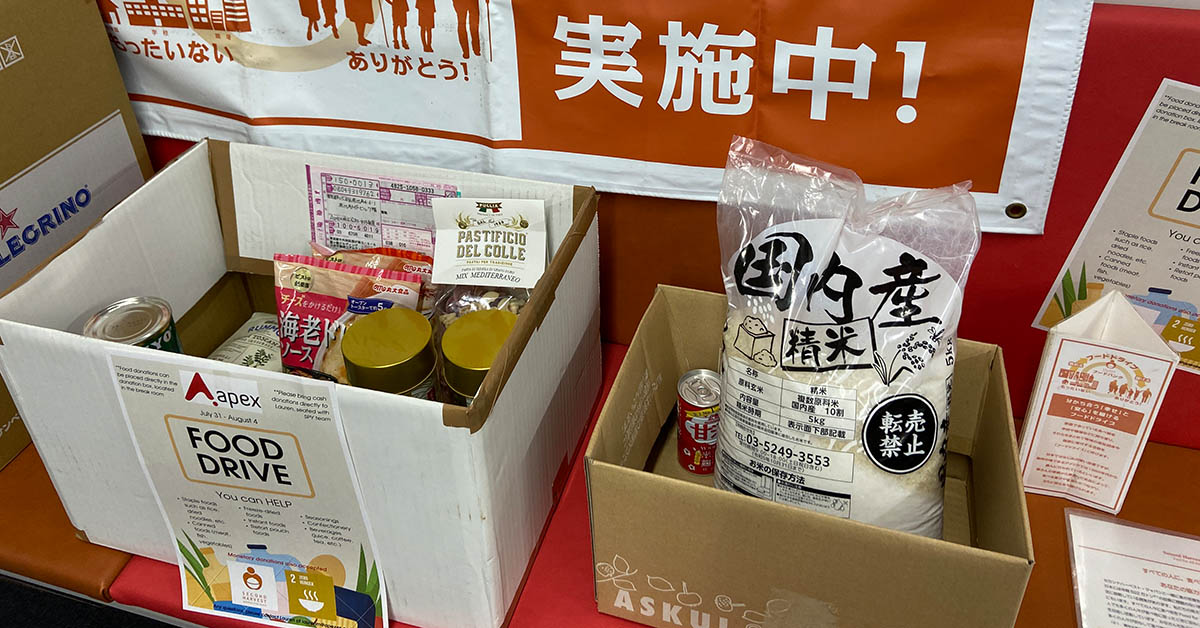 Reflections on Participating in the Food Drive
"This project has been a very rewarding and eye-opening process to be involved in. Many people globally unfortunately suffer from food insecurities, and this problem is only becoming more severe due to a cascading combination of growing conflicts, climate-related shocks and widening inequalities. According to the United Nations, 1 in 3 people worldwide struggle with moderate to severe food insecurity. Even in bustling cities such as Tokyo, a significant portion of the population has unmet food needs, so, having had the ability to help make a positive impact in an international context has been a very valuable education on its own. Thank you again to Apex for your generosity and I look forward to continuing to address UN SDG's in the future."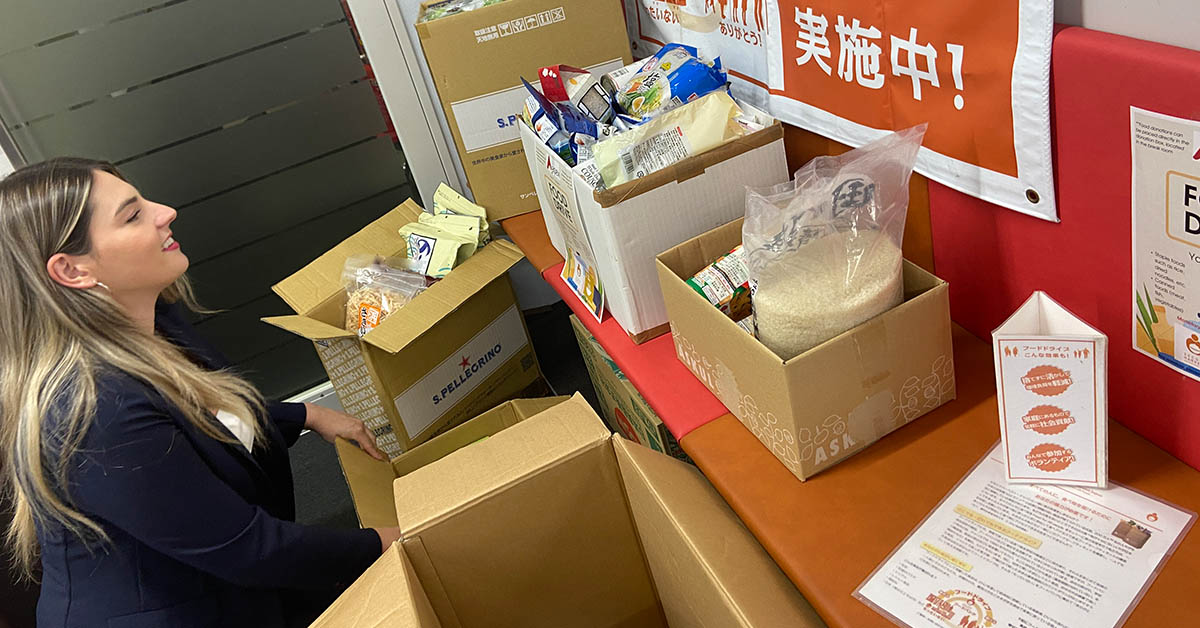 If this project has piqued your interest or touched your heart, we encourage you to share this with your family, friends, and colleagues. Spreading awareness is the first step towards creating a positive change.