It's good to be back! We were delighted to return to TELL Japan's iconic Tokyo Tower Climb after a 3 year hiatus. The TELL Tokyo Climb is a fundraising event for mental health awareness. This event has been a core part of Apex culture and a CSR favorite over the past decade. It was an honor to be involved as a participant and sponsor once again. Our thanks go out to the brilliant organizers and volunteers who made this marvelous event possible.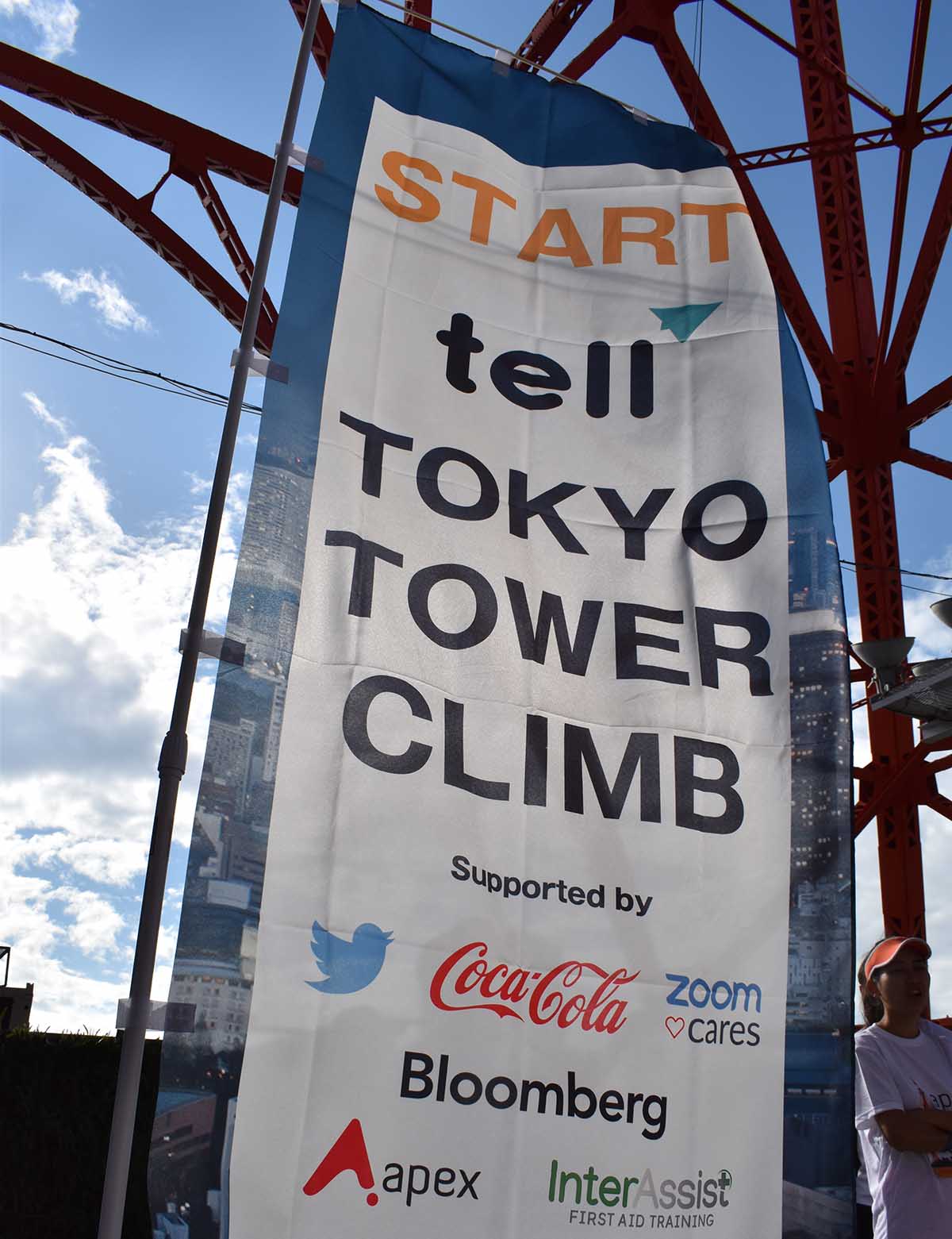 Back-to-back Corporate Cup champions!
For those keeping track at home, Apex claimed the Corporate Cup title back in 2019, the last time the event was held. Many wondered, would we see back-to-back champions for the first time in Tokyo Tower Climb history? You bet. Our team of Ellis, Luis, Ryusaku, Shun brought home the gold with an average time of 3 minutes and 39 seconds. Training for next year is well underway!​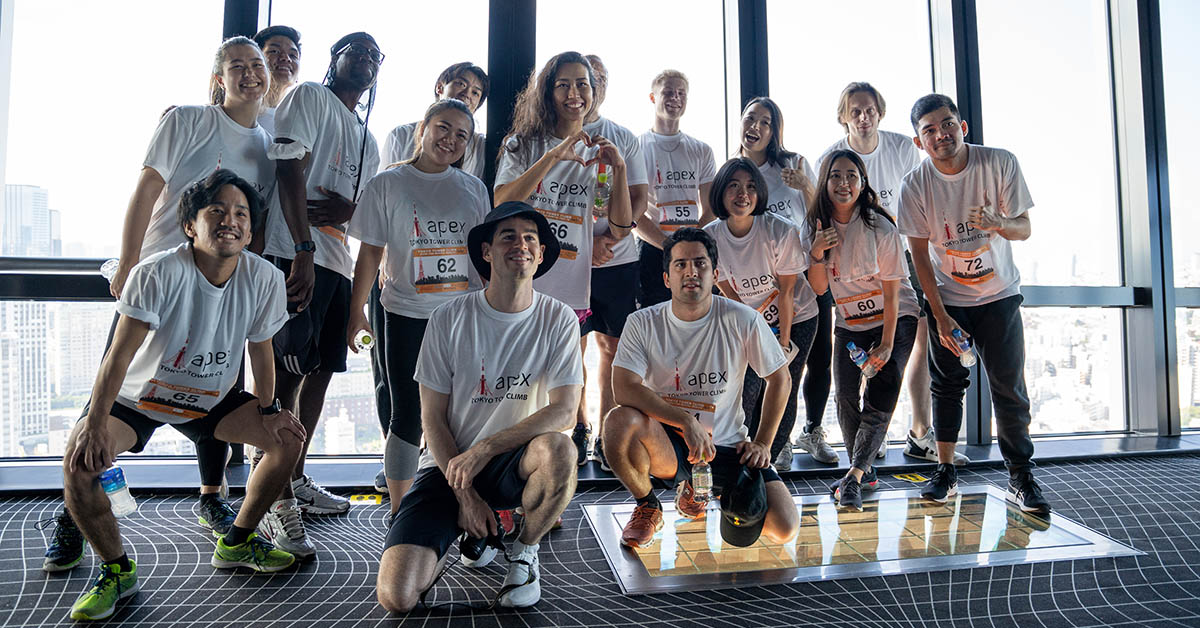 Fundraiser for mental health
It's easy to get caught up in all of the excitement, but it's important to take a step back and remember that this event is a fundraiser for mental health and suicide prevention. We are proud to announce that Team Apex was able to achieve our fundraising goal of ¥100,000. We want to thank all of the generous donors for their contributions.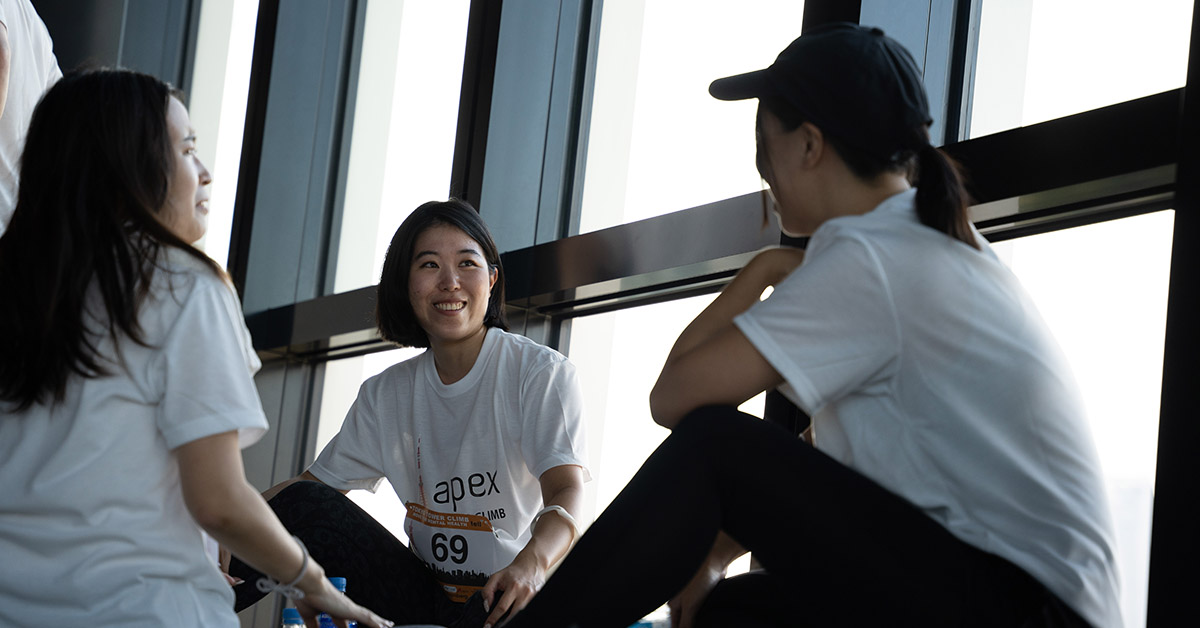 Mental health is a cause very close to our hearts here at Apex and we were delighted to have the chance to work with TELL Japan. To find out more about their efforts, please visit their website: telljp.com/